Are You Paying Too Much For Disaster Recovery Protection?
Chances are, the answer is yes.
Out with the old.  In with the new.
Historically, Disaster recovery (DR) has been very expensive because customers had to buy and maintain two IT environments. Yet IT leaders have been forced to maintain their additional DR site because if a disaster occurs, every second your system is down means you are losing money.
Fortunately, with the recent developments, Disaster Recovery as a Service (DRaaS) provides the ability to overcome these traditional costs with the utilization of cloud-based software and equipment you probably already have: Veeam
DRaas is the modern solution for your business continuity plan.
DRass with Veeam Cloud Connect technology is a game changer for your business.
Cost control — DRaaS eliminates the need to run your own DR site, reduces CapEx (capital expense) and provides predictable OpEx (operating expense) costs with pay-as-you-go pricing models.
Flexibility — Rather than traditional DR's rigidity, DRaaS allows you to activate virtual off-site resources on demand. This lets you choose from a variety of recovery scopes, depending on the nature and severity of the disaster.
Simplicity — New technology advances allow you to quickly and simply implement DRaaS and manage backup and recovery far more easily.
Security and compliance — The best DRaaS solutions ensure that data is encrypted in transit and at rest. They also enable in-house, IT teams to maintain data residency control.  And with automated testing capabilities, your cost for failover testing can be significantly reduced.
Easy to set up and use.
In version 9, Veeam has added Cloud Connect for Replication, the key to Veeam-powered DRaaS.  And with this advancement, CNS has stepped up as an industry leader to help businesses implement this technology to improve disaster recovery abilities and functionality.  We make disaster recovery simple, transparent, and cost-effective.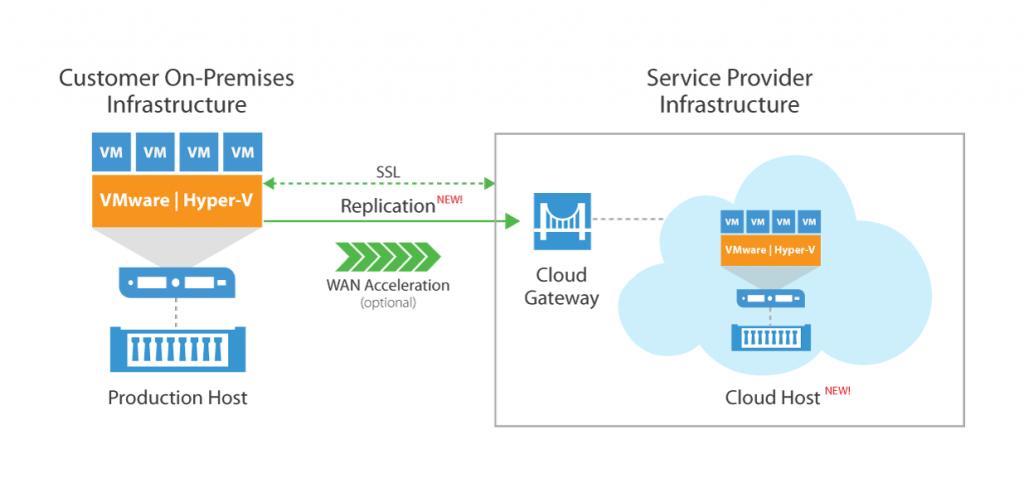 Our Expertise delivers the results you need.
The CNS team of experts is dedicated to improving your business continuity plan with a collaborative and modern approach.  As we work side-by side with your team implement Veeam-powered DRaaS you'll benefit from the following features:
Bring-your-own-license or rent a Veeam license on a per-VM per-month basis
Predictable pay-as-you-go pricing based on storage footprint
Fully-Managed or Client-Managed options
Fully Managed with white-glove provisioning includes
Customer-side provisioning and configuration
Business continuity planning assistance
Daily review of replication status
Remediation of failed replication jobs
Terminal-server setup and maintenance for remote access in DR scenarios
Two DR failover tests per year
Client-Managed
Unlimited business-hours phone and email technical support
Unlimited DR tests
It's time to stop overpaying for dated DR systems and implement a more cost effective and robust solution.   Simply fill out the short form below and a member of our team will contact you shortly for a completely free consultation.